With summer quickly coming to an end and the brisk temperatures of fall fast approaching, it's important to take a good look at your skincare routine. It's something that you should switch up as the seasons change to ensure you're giving your skin the nourishment it needs based on the new climate.
And there's a good chance that, after a long summer spent in the sun, your skin isn't exactly looking or feeling its best. You may have been guilty of getting a sunburn or two. And your skin might be feeling a little dried out. What are you supposed to do to remedy the situation?
We're covering the top five ways to treat skin after a sun damaged summer…
1. Hydrate Internally & Externally
It's no secret that it's important to keep our skin and bodies hydrated. Our bodies are actually made up of 64% water. And it's crucial that we stay hydrated, especially when our bodies are dealing with any sort of damage — sun damage included. This will help you heal and keep things lubricated internally so you don't get all dried out.
In order to treat your skin after a long summer in the sun, you want to make sure you're drinking plenty of water. Drink a glass of water first thing in the morning and keep a refillable water bottle on hand throughout the day. What you put into your body will reflect externally and internal hydration is going to return that youthful glow to your skin on the outside.
You also want to make sure you're hydrating your skin externally as well by using the right products. The sun can cause so much damage to our delicate skin, even when you don't particularly notice it. Therefore, it's important that you're giving it the nourishment it needs. If your skin feels dry and is looking a little dull, try using the Yon-Ka Hydra No 1 Creme. This day and night cream is designed to treat dehydrated, dry, and sensitive skin conditions, making it great for fighting off those signs of sun damage. Plus, this moisturizer is infused with vitamins that will help diminish the signs of aging, which can be brought on early by sun exposure. It also contains hyaluronic acid, aloe vera, grape seed, and more to hydrate, repair, and soothe the skin.
2. Eat Nutrient-Rich Foods to Replenish Skin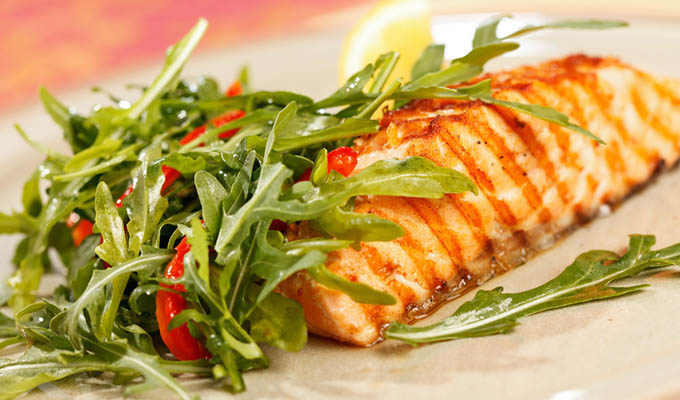 As mentioned above, what you put into your body is reflected on the outside through your skin. That doesn't just mean you only need to drink plenty of water, but it also means you need to eat the right foods for a healthy, youthful looking glow. And we hate to break it to you, but greasy potato chips aren't the foods we're talking about here.
To help repair your skin after being damaged by the sun, you want to eat foods that are rich in omega 3s and 6s. Vitamin-rich foods are also great, especially those that contain vitamins A, C, and E. All of these nutrients are going to help your skin heal from the inside out.
To get in your daily dose of omega 3s, try eating foods like walnuts, chia seeds, spinach, Brussels sprouts, eggs, and salmon. For omega 6s, you can incorporate flaxseeds, pumpkin seeds, sunflower seeds, pine nuts, and pistachios into your diet.
Carrots, sweet potatoes, and spinach are all great options to get vitamin A. Oranges, kiwi, strawberries, cantaloupe, and tomatoes will provide your body with vitamin C. And for some vitamin E, try eating peanuts, hazelnuts, sunflower seeds, spinach, and broccoli.
3. Use Sunscreen Even When the Temperature Drops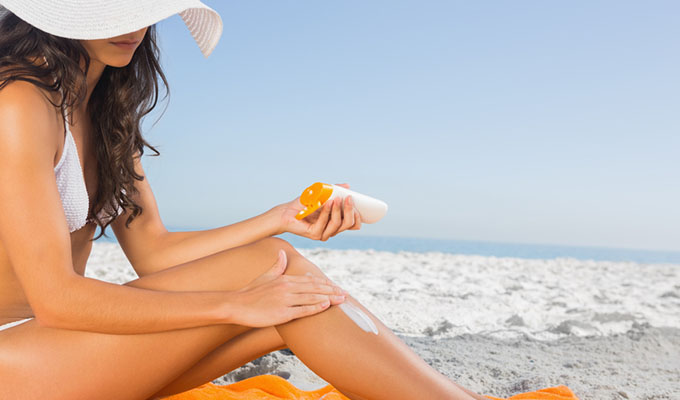 Don't fall into the trap of thinking you can ditch the sunscreen the moment summer ends. Even as the temperature starts dropping, it's still important that you protect your skin from the damaging rays of the sun. Even if you don't think you're going to spend any time outside, the sun can still cause damage during your daily commute in the car.
Make sure you apply sunscreen every day to ensure you're staying protected and warding off early signs of aging and sun damage. Yon-Ka Paris offers both SPF 25 and SPF 50 sunscreen that filter UVA and UVB rays, while keeping your skin hydrated.
4. Apply an "After Sun" Skincare Product
Another great thing you can do to treat skin after a sun damaged summer is to use an "after sun" skincare product. Products like these are specifically formulated to help heal your skin after it's been damaged by the sun's harmful UVA and UVB rays.
We recommend Lait Apres-Soleil, which is an after-sun milk. It contains a blend of vitamins and botanical extracts, as well as cucumber for hydration and milk protein to cool off the skin. It'll soothe irritated skin and provide some much-needed nourishment that's essential after a day in the sun. Even better? This cream has a luxurious botanical scent you're sure to fall in love with.
5. Exfoliate to Shed Dead Skin & Renew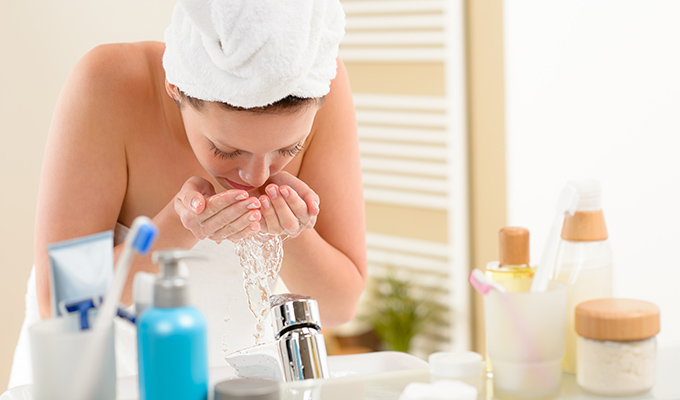 Last but not least is to exfoliate your skin to shed any dead skin cells, which will leave you with a fresh, renewed look. It's important to exfoliate two or three times a week to keep your skin looking and feeling its best. And it's going to be very beneficial after a summer spent in the sun. Just be sure you don't have any sunburn prior to exfoliating, otherwise that could cause extra irritation and redness.
Guarana Scrub is a great option due to the guarana seeds it uses to exfoliate. They have natural caffeine content that will both stimulate and brighten your complexion. Using regularly will help unclog your pores, return that youthful glow to your face, and leave your skin feeling velvety smooth.