As time passes our skin changes with age due to a lifetime of sun exposure, personal habits and other natural changes that effect the way our skin appears. As we get older we can notice that our skin doesn't appear as smooth or tight as it once was, it may even appear drier and thinner than it used to be. This is due to less elasticity and less collagen in our skin. Even frightening wrinkles can occur as we age as early as our 30's ad 40's that are a result of facial expressions and less skin elasticity.
Although we cannot freeze time or fight aging, we may be able to slow down the effects of aging on our skin by incorporating these anti-aging foods into our diets…

Blueberries
These little berries pack a powerful dose of antioxidants. Antioxidants protect your skin from free radicals that can damage your skin and lead to wrinkles. Sprinkle blueberries over yogurt or add to cereal to turn your breakfast into a time machine for your skin.
Spinach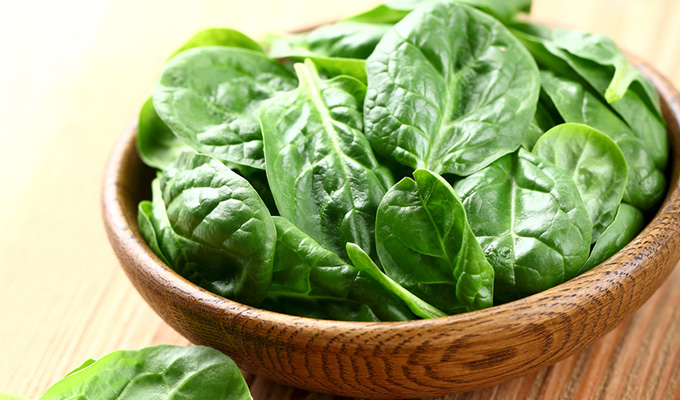 As we age, our skin loses firmness. Some nutrients, like lutein and beta-carotene, two powerful substances that can both be found in spinach, are able to increase elasticity. Swap your romaine for spinach for an easy way to eat your way to firmer skin.
Sardines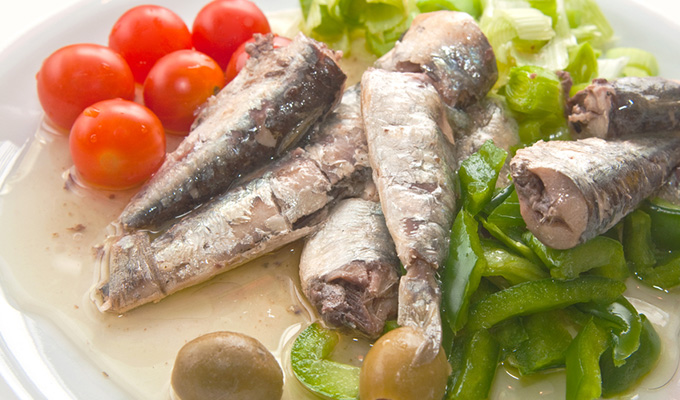 When we are suffering from lack of moisture, our imperfections in our skin shows even more. Combat dry skin by eating cold-water fish like sardines and salmon. Rich in omega-3, eating these fish regularly will help keep skin plump and moist.
Watermelon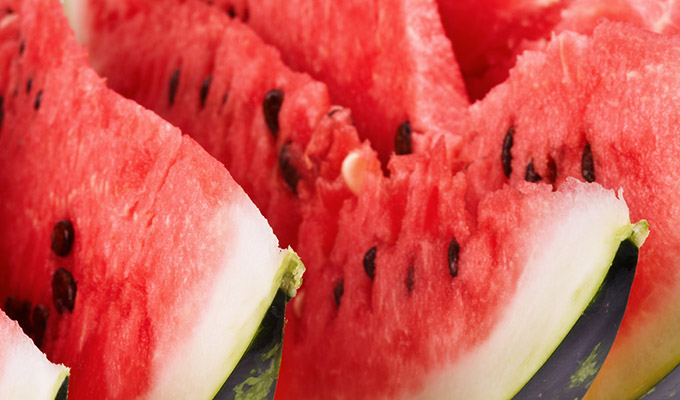 Watermelon doesn't get much hype as an anti-aging food but the juicy fruit boasts lycopene and beta-carotene, which can actually work like a natural SPF on the skin. Eating foods with these two nutrients can help protect you from sun damage and the wrinkles and hyperpigmentation or "sun spots" that come with it.
Pumpkin Seeds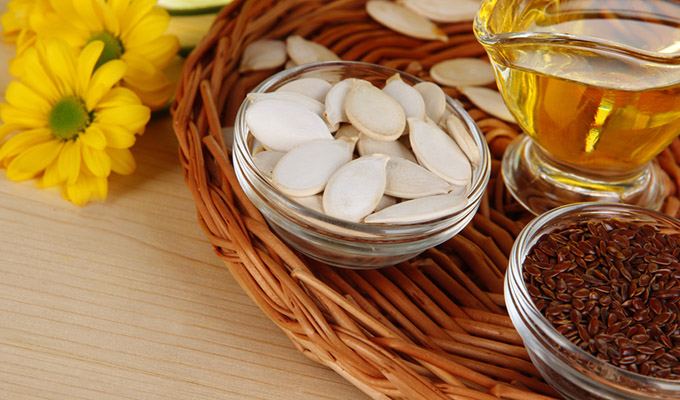 Vitamin E is another great antioxidant for preventing skin damage but it also helps your skin retain moisture. Sprinkle pumpkin seeds on salads for a healthy crunch, or just grab a handful in the afternoon when hunger hits. Here's an excellent recipe on how to roast your own pumpkin seeds.
Cucumbers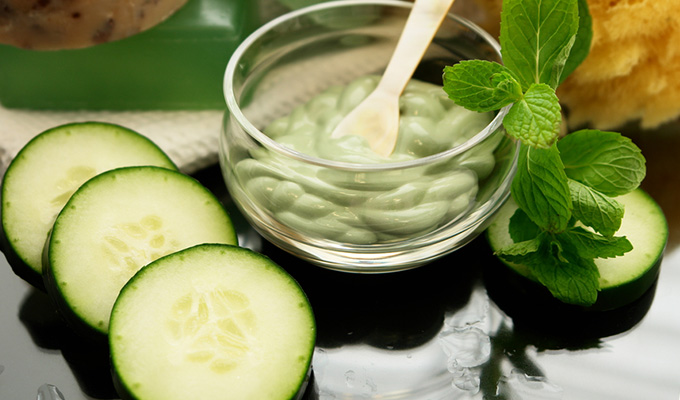 You may have put cucumber slices on your eyes to alleviate puffiness and de-stress but did you know eating cucumbers can also be beneficial to your skin? The silica found in the peel actually helps build collagen! For a quick wrinkle-fighting snack, slice up a cucumber with the skin on and dip in hummus or Greek yogurt.